 Welld Health Expertise: A Two-Part Billing Workshop for MDPP
Welld Health's Cassandra Stish Explains Medicare Billing for DPP
Produced in conjunction with CDC, CMS, and the National association of chronic Disease Directors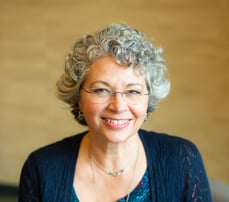 Welld is an online health record platform that lets community based organizations process claims for the health care services that they provide. We're often asked to assist our customers in getting started with their business operations - particularly around contracting and credentialing with payers. Medicare, in particular, can be confusing if folks are not familiar with the processes.
To help everyone out, we partnered with national experts to deliver this two-part online training series. Focusing specifically on CDC-recognized organizations interested in becoming Medicare Diabetes Prevention Program (MDPP) suppliers and/or existing MDPP suppliers, each 90 minute recording will be made available online for your research.
The first session,

Billing Workshop Part 1: How Your MDPP Enrollment and PECOS Application Impacts Billing

was on Wednesday, September 22, 2021 from 2:00 p.m. ET – 3:30 p.m. ET.

You can watch the 73 minute recording here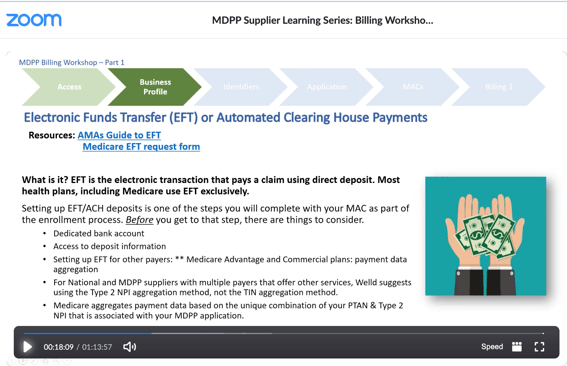 Need help with billing, or even participating in an Umbrella Hub arrangement? Consider completing our form below to discuss how our technology makes managing the documentation needed for these claims easy and simple.
Take care of yours.
Improving the health of your members, your patients, your constituents is critical to your success. You need to help them lead healthier and happier lives, and you need to make a few bucks along the way. That's why we built Welld, a platform that helps you help them.
Built specifically for organizations who want to structure the help they provide, Welld connects you to referring partners' EMRs through our Referral Generator. It then structures your health data capture through HIPAA-compliant screens in our Program Engine. We can then format your data into reimbursement for insurance and corporate contracts in our Claims Distributor.
We know, these processes may be new to many of you. Give us a shout and we'll walk you through all of ways community-based organizations like gyms, YMCAs, rec centers, and more are using Welld to improve lives.
Schedule a Demo Today uSING THIS FORM