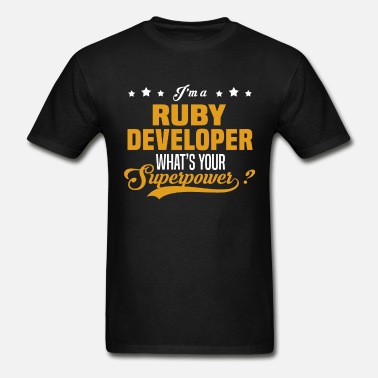 Senior Rails Developer
sling code and guide teammates
Helping people lead healthier lives while changing the landscape of the US Healthcare system, Welld Health is seeking an experienced Rails developer. As we continue to grow our product team, we need more horsepower on the back-end. You will not be a one-trick pony, there's tons of room for experimentation, growth, and evolution. But we also need some immediate support adding features to our Rails API. We're looking for a teammate to help us scale and innovate as we climb our steep growth curve toward Series A funding. This is a full time position open to remote work or located in our office in Charlottesville, VA. Our scrum team runs on East Coast time.
WHAT WE NEED YOU TO DO:
Architect, design, and implement cutting-edge features for our flagship wellness product, Welld.
Work as part of a self-organizing scrum team that values team excellence and productivity
Adopt, embrace, and promote agile practices with your peers
Display your passion for quality and writing clean and robust code that scales and performs well.
Work closely with the customer, design, and DevOps teams to develop testing protocol to identify and correct defects
Contribute to the analysis of functional requirements while considering the non-functional aspects of the solution
Provide accurate and defensible estimates for identified development efforts
Participate and promote technical initiatives, balancing long-term velocity with short-term customer needs
WHAT WE NEED YOU TO BE:
Passionate - about building incredible, powerful, simple to use software experiences
An entrepreneurial thinker - Drive better products through understanding customer problems and developing innovative solutions
Collaborative - share work early and often, and provide constructive feedback to your peers as needed.
A problem solver - someone who possesses a highly tuned thought process that yields creative solutions to big challenges.
Someone who actually reads through the whole bullet list.
Innovative - with the ability to consistently push boundaries and coding standards to the next level.
WHAT WE NEED YOU TO DEMONSTRATE:
Experience with web technologies creating end to end web applications, specifically Ruby, Rails, and more.
Experience with client side technologies and libraries (JavaScript, JQuery, Angular, etc)
Experience building Software as a Service (SaaS) applications
Track record of being a top performer in current and past role
Experience with source control (Git)
Experience with cloud technology (AWS) is a plus
Experience with agile scrum variations is a plus
Excellent interpersonal skills and oral/written communication
Submit Your Resume Today!