Keep everything digital with EMR/Fax integration, plus workflows to track your progress processing referrals.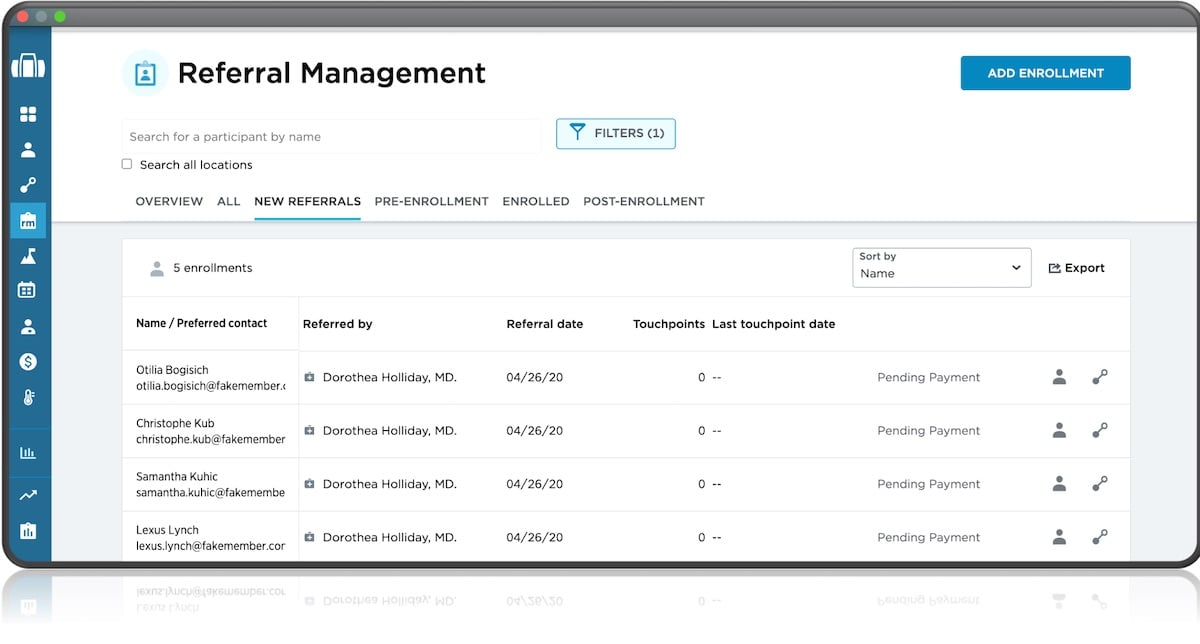 Never lose another medical referral to confusion and misdirection again. With Welld, you can receive medical referrals automatically (see our Interoperability page), log your contacts with each prospect, set their goals, and refer them to the right program for their needs.

Automatically Receive Referrals
Never miss a referral again! Welld can receive and process many types of referrals, putting them all in one place to prospect and process. Welld can process referrals from electronic fax services, EMR direct messages, and corporate self-registrations. (And yes, you can still enter them by hand!) See our our Interoperability page for more details.

Log Outreach Touchpoints
Prove to your manager that you are making every attempt to contact the referral. Schedule touchpoints like calls, emails, and text, or log the touchpoints you've already made.

Understand Needs and Set Goals
Once you've made contact, use Welld's HIPAA-compliant screens to transform a referral into a plan of action. Whatever their reason — specific medical diagnosis, social determinants of health, or an age-old desire to lose a couple of pounds — you can create actionable goals for personal planning.

Refer to Downstream programs
Jointly decide on the program or programs that are right for a participant. Maybe it's an exercise program now, and a nutrition program later. Maybe it's Diabetes Prevention now, with Blood Pressure monitoring layered on top. Welld helps you keep it all straight to ensure the best participant experience.