 Insurance, Claims, & Reimbursement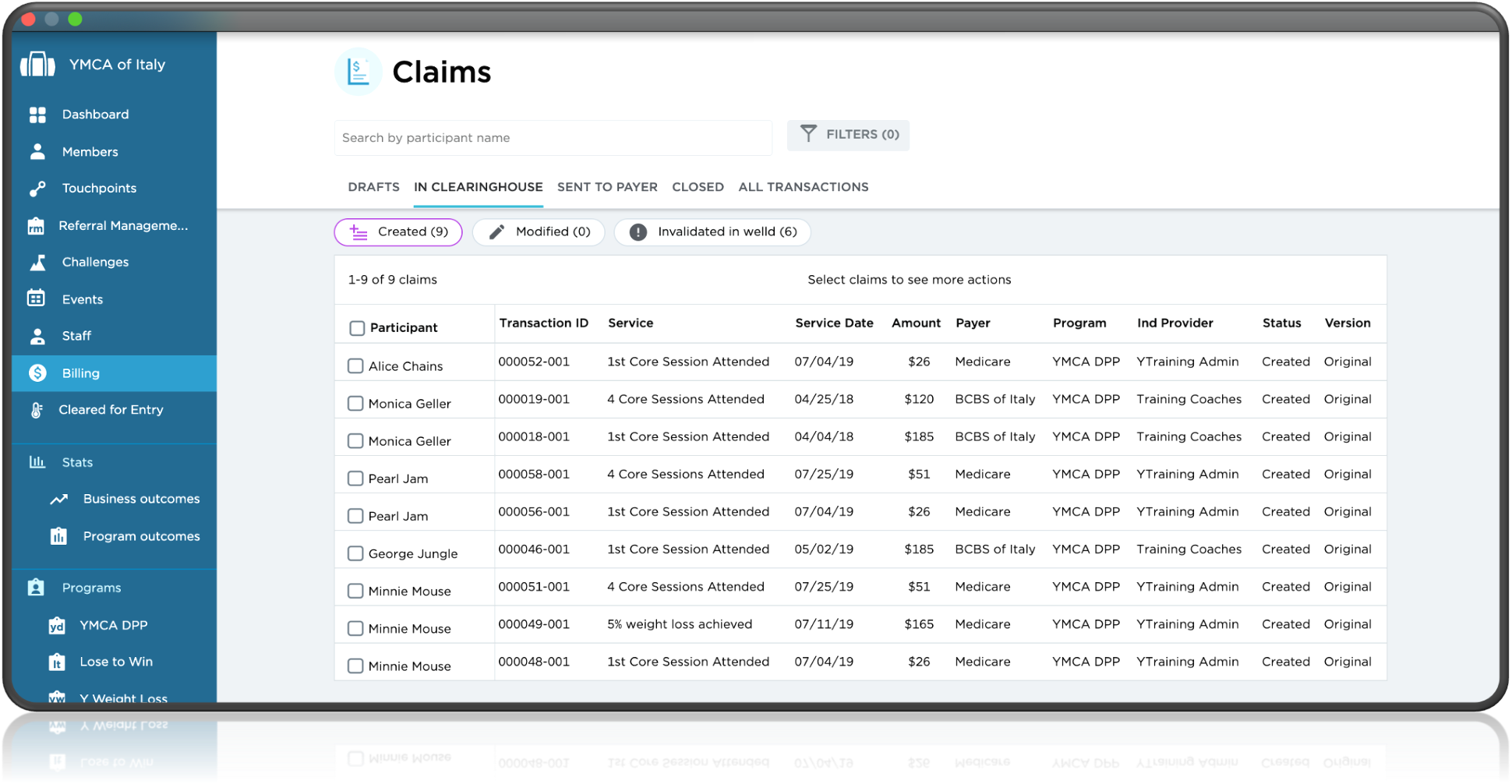 Your members want you to be a health professional. Why not get paid like one?
You've heard the talk: insurance claims are a great way to source additional revenue for the programs you're already running. PHIT Act is coming soon. Registered Dietitians can make back their labor costs. Diabetes Prevention can earn good money for a cohort of participants.
Welld is software to generate insurance claims based on the wellness programs you already run. Our simple claims engine allows local facilities to earn reimbursement dollars for running preventative and chronic care programs.

Generate Claims
Using the health data you already enter into Welld, our software will create claims and send them either to our preferred clearinghouse, or one you designate.

Instant Verification
Modern clubs record their members' insurance information, for a future when all health club work is reimbursable. Welld allows you to get a head start on that future.

Medicare Programs
Check-ins programs like Silver & Fit and Renew Active become easy and painless. Account for the money you should be getting, not just the check you receive.

Revenue Cycle Management
Never worry about partial pays and denials again. Welld offers full-service revenue cycle management (RCM) services to watch your money and ensure payers pay up.