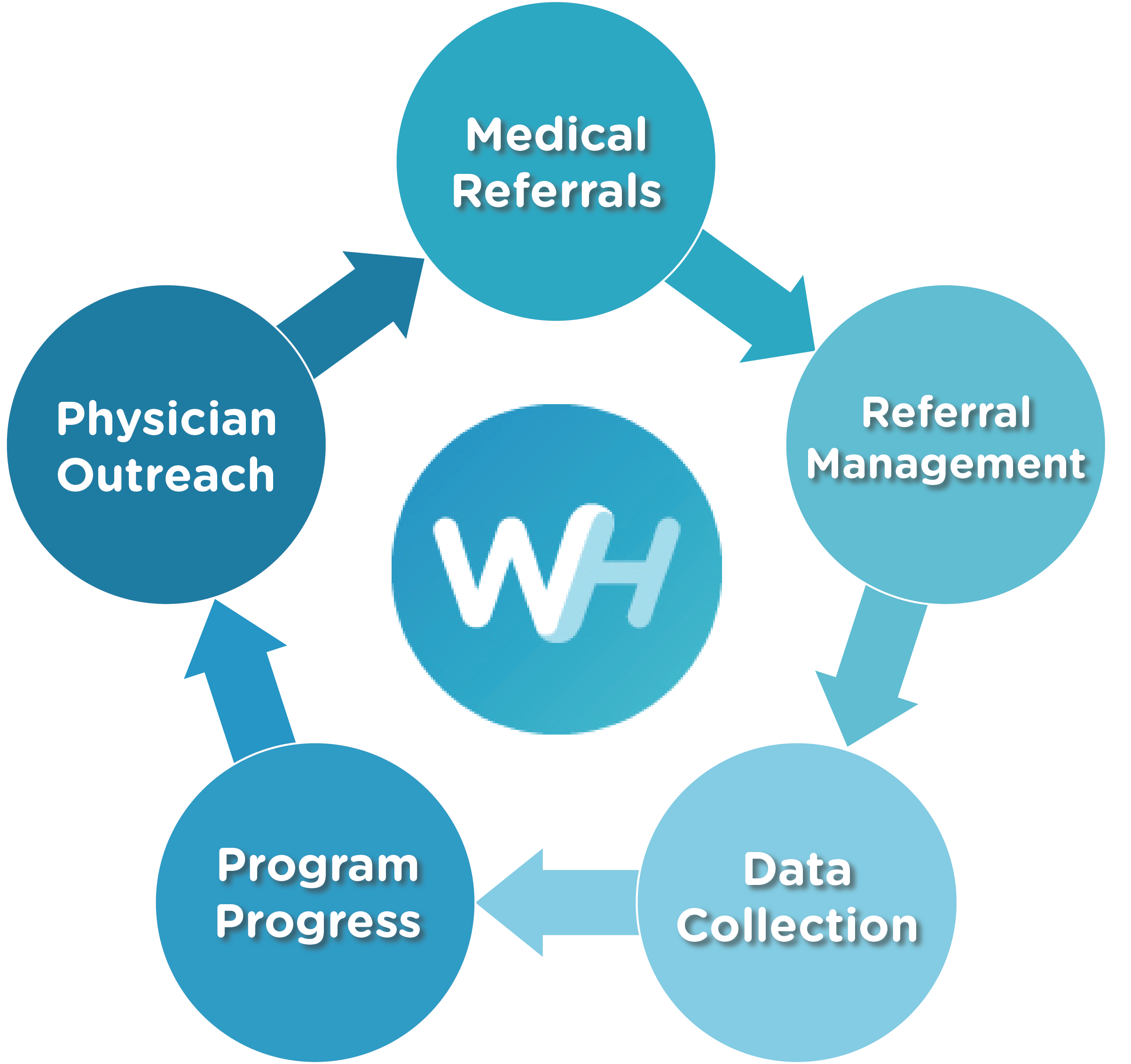 Earn Referrals from the Healthcare Community
The top of the funnel is the most important to growing a strategy. And we have to agree. Without a steady stream of quality referrals any program will struggle to be sustainable. Welld's support for diverse referral pathways increases your referral funnel by making it easier for physicians to send their patients to your programs.
Working with clinicians from all sectors of the healthcare ecosystem increases your impact in the community. Clinicians have a trusted relationship with their patients but often don't have a ready resource to send a patient who is deconditioned or dealing with a chronic condition that would benefit from exercise. Using Welld, you can provide a point-of-care referral pathway for your clinical partners to prescribe a health programming to their patients.
How does the referral funnel increase your bottom line? Let's say you have ten physicians that refer ten new patients each month. That's 100 potential new members for you!
Prove your value to these referring partners, you can increase referrals to meaningfully impact your membership goals. Earn clinician's trust by helping improve the health of their patients and proving that your programs work. This is where Welld's program engine and data collection really shines. Show your partners the health outcomes they need so they can send more new members to you.
Measure what matters. Could be weight loss, could be flexibility, pain, happiness, social determinants of health – anything you and your partnering clinicians want to specialize in, Welld can help you collect and track the health and wellbeing of your members.
Meet them where they are. Clinicians are busy and won't use new processes that disrupt the precious time they have with patients. Make it easy to refer from the point of care through the referral pathways they already use. Welld processes referrals through many referral pathway options like direct messaging EMR integration, FHIR-based referrals and integrated fax.
Consider featuring your best referring partners in you club. They'll appreciate the thanks and exposure.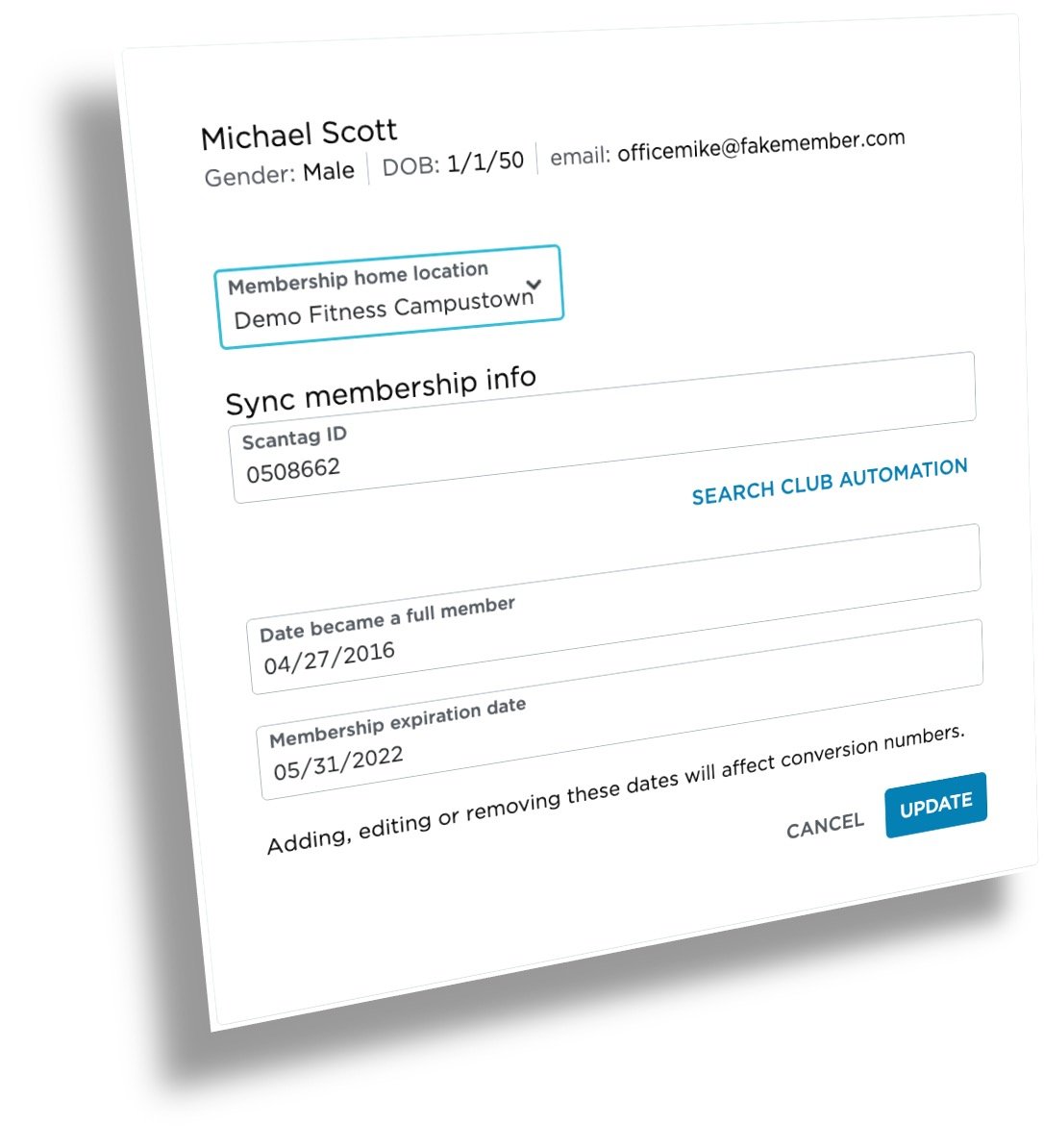 Convert Temporary Members into Full Time Members
Increase enrollment by offering programs at a discount, then establish relationships to "convert" them into full membership. The net gain in enrollment should cover the costs of the running the program. For example, offering a program for nearly free ($1 per day) can triple enrollment. Combined that with a (very conservative) 60% conversation rate, and you've increase revenue by 50%.
Without temps: 40 enrollments at $50/month for 12 months = $24K

With temps: 120 enrollments for two cheap months, then 60% convert for membership (remainder of the year - 10 months at $50/month) = $36K

A 50% increase in revenue!
Welld has detailed reports that show you conversions from a "temporary" membership to a full-fledged recurring member. We integrate with your check-in system to monitor these upgrades and give credit to each program for the membership "conversion".
We'll also help you study the patterns. When should you make your pitch to convert them? We have years of data to show that Day 1 is a good time to get the membership conversion. People join the club even while enrolling in a program. Day 30 in the program is the best conversion point; they've tried you for a month, and are now ready to make a commitment. Days 45-90 they are less likely to join if they haven't done so already. But then there's a spike again after 12 months (for longer programs) as people who are still in the program after a year are comfortable in the environment.
Pro-tip! Have a fixed duration for your program and expire the temporary membership at the end of the program. People need to know this is not a free ride. We're ultimately here for behavior change, show someone that regular exercise and self-care is possible, even after they move beyond the support of a structured program.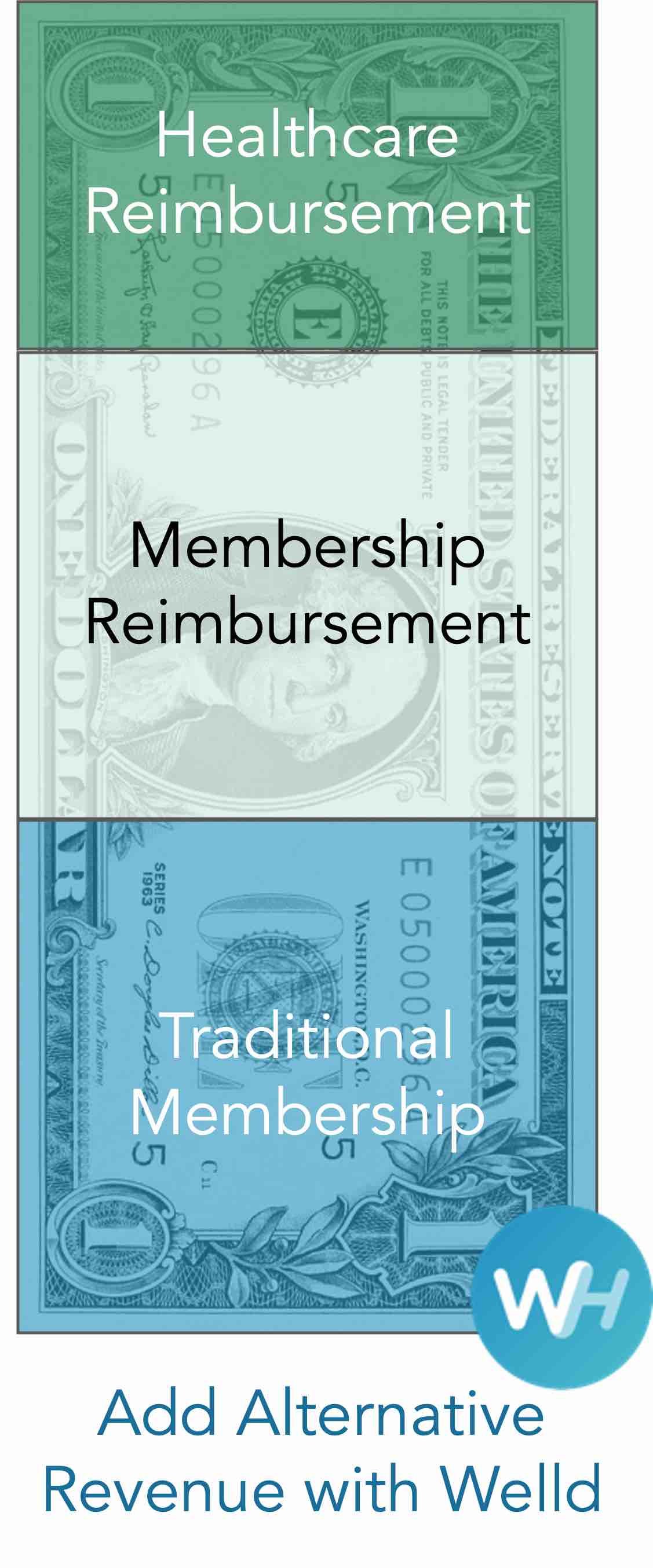 Get Reimbursed for "Free" Services
Hospitals, health systems, non-profit charities, for-profit health aggregators, and government organizations are all willing to reimburse for performance – if your facility can prove that your efforts result in better health outcomes.
Increase enrollment in your wellness programming by offering a variety of programs that are covered by special grants, insurance or employers making it easier to reach to people who may not want to pay cash.
Membership
Try reimbursement for membership through programs like Renew Active®, One Pass®, Silver & Fit®, or Active & Fit®. You'll get paid each time a member checks into the club, as long as you provide a correlating membership. Contact Optum® here, and ASH® here to join their program (and tell them Welld sent you).
healthcare programming
Many fitness & wellness centers are getting reimbursement for participation in a health program (say for disease prevention, chronic care, or just 'get healthy'). Some of these programs are reimbursable from traditional insurance already like the National DPP, Medical Nutrition Therapy, Nutrition Counseling and Diabetes Self-Management & Education. Savvy operators have developed strategies to ask for reimbursement for other services like wellness assessments, wellness planning, personal training and more.
Beyond simple grants to run a community health program, Welld works with cutting edge clubs who use the outcomes they collect in Welld to negotiate pay-for-performance reimbursement. Get a $100 bonus if your participant achieves certain attendance metrics. Get a $50. Bonus if you can lower someone's A1c. Get a $1,000 monthly stipend to work with Parkinson's patients in specialized small group ex classes.
Where to start? Research your local "Community Health Needs Assessment" and "Community Health Improvement Plan". Just googling these terms in your area can unearth grant and "prove-it' opportunities to support health initiatives like falls prevention, diabetes, social isolation, and more. Health systems and hospitals are required to publish needs assessments. This research can help you focus and design or find a program that health systems are willing to reimburse for.
A great example is orthopedic surgery. Knee surgeons cannot/should not operate on patients above a certain BMI. If your health program at your club can get a person's BMI below the threshold, perhaps that physician's office would offer you're a bonus payment.
Welld Health has numerous pre-built programs in our library. Feel free to browse and find the set that's right for you. Have an idea that meets your community's needs? Let us know and we'll configure it for you.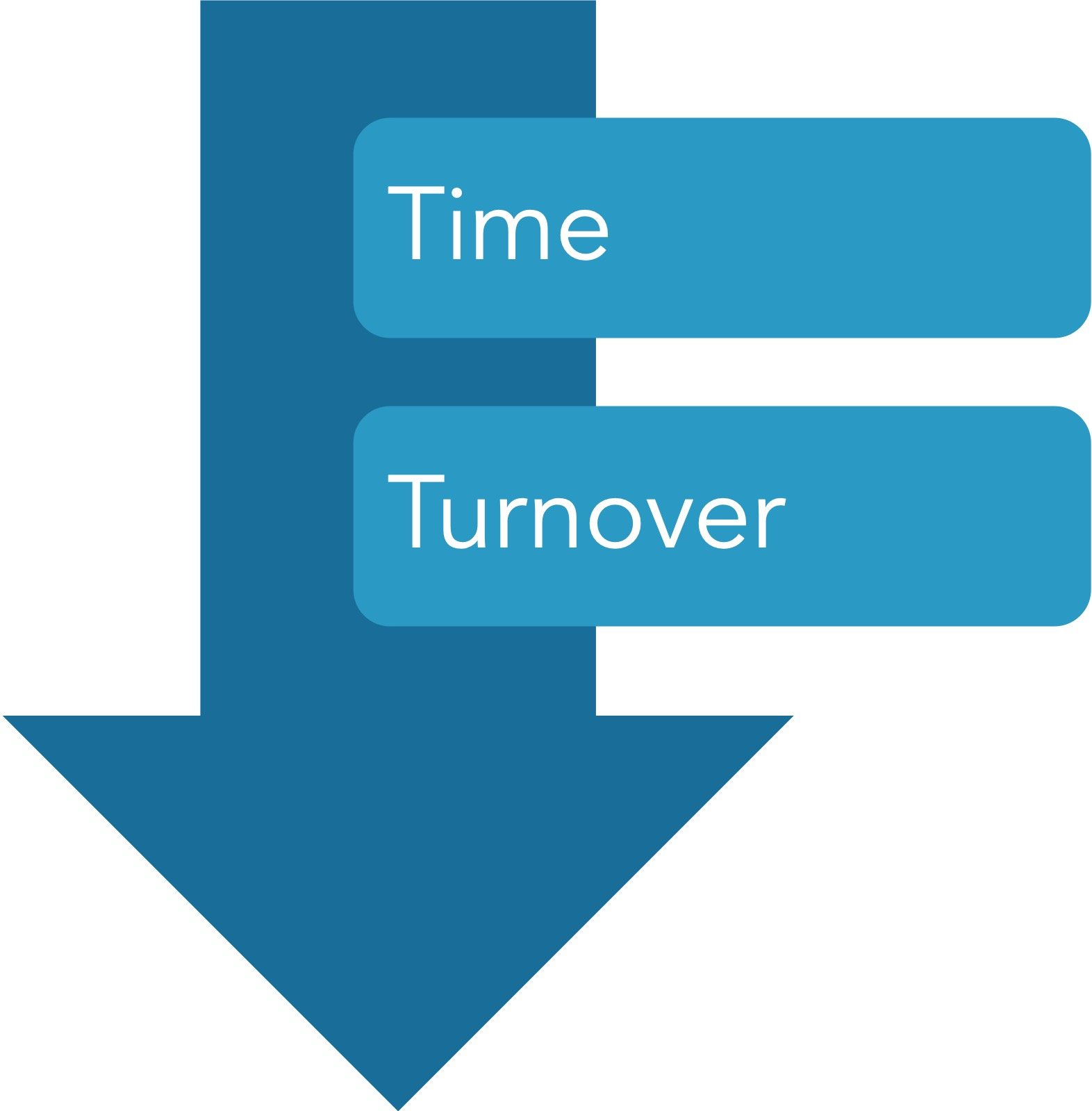 Lower Your Administrative Costs
Welld is a platform specifically built to save time and reduce staff burnout.
Intuitive workflow screens empower less staff to easily handle more participants.
Welld simplifies data collection; staff can stop worrying about entering the data correctly onto the "don't touch this" spreadsheet.
HIPAA compliance means administrators do not need to worry about risk and fines.
Automated claims save countless hours filling forms.
Integrated electronic referrals reduce data entry (and paper!).
Simple online reports provide insights at your fingertips.
We could go on and on. Check out the features we've built to help your team perform efficiently while keeping their focus on improving people's lives.