 Welld & InBody: Biomedical Technology at Work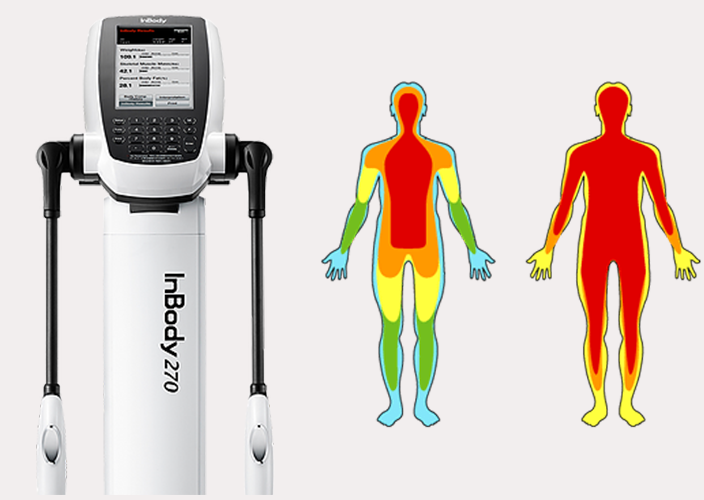 Welld forges digital connections between InBody scales and your program data
Welld's integration with InBody's comprehensive health technology is as easy as stepping on the smart scale. We will integrate with smart wellness technology to securely store all of your users' health records. You can easily see a participant's recent InBody scans and import the ones you want, or let Welld handle it and import the data whenever a new assessment is available! Welld is powerful but also simple to use - it can help prevent carpal tunnel syndrome with less typing and more time with your members. Read more below!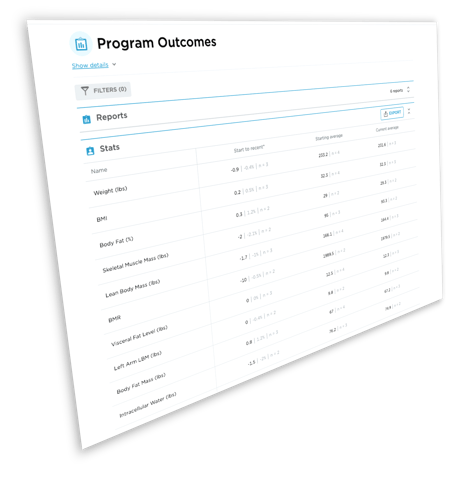 Outcomes with Data Entry
Understanding your program's outcomes is key to managing and growing your programs in the right way. You can use the "Outcomes" section to easily see the change in key program metrics across time. InBody data can populate in parallel with your own program metrics, giving a you holistic understanding of performance.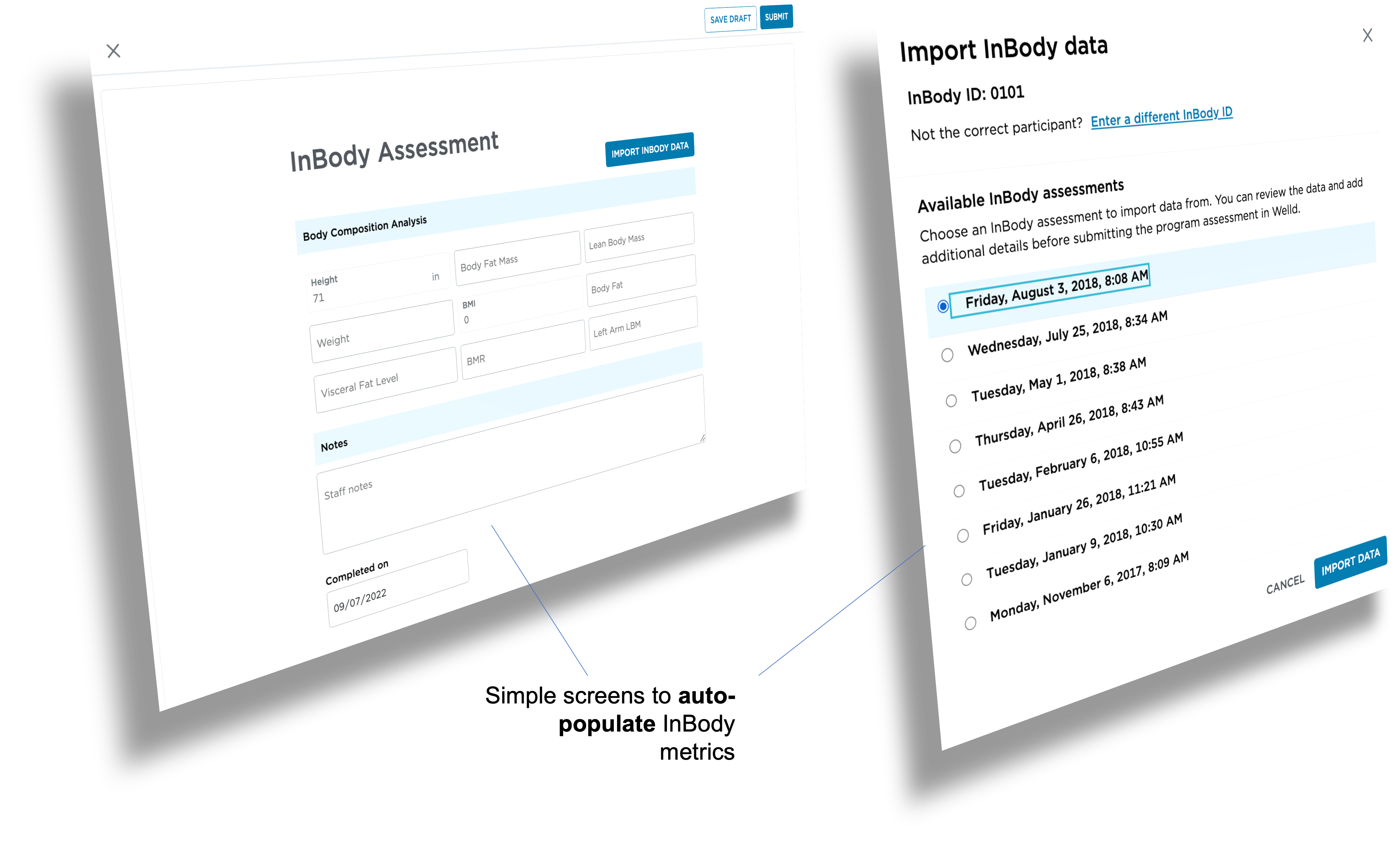 Simple InBody data imports
Within your own program forms, see the available InBody assessments, and easily import the one you need. InBody data populates real-time for you.
Hand-pick the specific data you need from the wealth of data available through InBody, and see it woven in alongside the other metrics your program is tracking.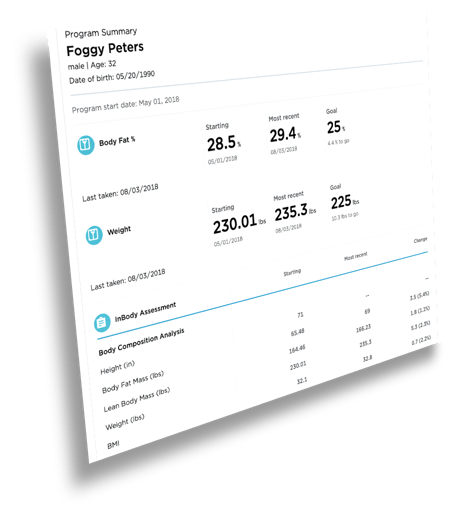 Easy-to-Generate Summaries
Want to give your participants or your referring partners the KPIs that matter? With a few clicks, you can produce elegant letters with both summary and detail level data.
You can even add your own branding to promote your club and program!
To learn more, schedule a demo below!